Note: This blog is written by an external blogger. The views and opinions expressed within this post belong solely to the author.
India is the second-highest nation in cryptocurrency adoption globally.  By 2021, there were more than 100 million crypto users. The ease of trading crypto attracts more people by the day, while some people are still getting accustomed to the volatility associated with crypto trading. Most of them only invest in a handful of cryptocurrencies like Bitcoin (BTC), Ethereum (ETH), Solana (SOL), etc. People often forget that the more diversified their investment, the better it is. Especially if you're new to crypto trading, diversification is your safest bet, and penny cryptocurrencies can surely help you diversify your crypto portfolio beyond the heavily priced cryptos. 
Penny cryptocurrencies are like penny stocks as they can be bought and sold for less than $1. They have a large potential to earn profit at low risk. This makes them very appealing to crypto users simply testing the waters. You can invest in as many penny cryptocurrencies as you want and build a well-diversified crypto portfolio. 
Investing in penny cryptocurrencies is also a sound retirement strategy as the accumulated value of penny cryptocurrencies grows by the day. These cryptocurrencies offer a lot more than just being a cheap investment. Before moving on to explore some of the best penny cryptocurrencies to invest in 2022, let's learn why they are considered a good investment. 
Why are Penny Cryptocurrencies Considered a Good Investment Option? 
Penny cryptocurrencies have a high risk to reward ratio. They also have a low market cap, so as more people begin to buy penny cryptocurrencies, they will surely rise in value faster than larger altcoins. 
They are a great investment option also because they allow you to diversify your investments. As the saying goes, "Don't keep all your eggs in one basket." Instead of investing a big amount in only one or two cryptocurrencies, invest small amounts in various penny cryptocurrencies. So if the value of one coin goes down, the others might save your day. 
Now that the advantages are known – it's finally time to decide the best penny cryptocurrency to invest in 2022. 
But before that, it's always wise to do your research before making any investment. You can ask around, track the live-market status of these cryptos, and even seek professional help. Since crypto is a new asset class, taking your own time in making a decision is extremely important. That being said, here we go. 
Six Best Penny Cryptocurrency to Invest in India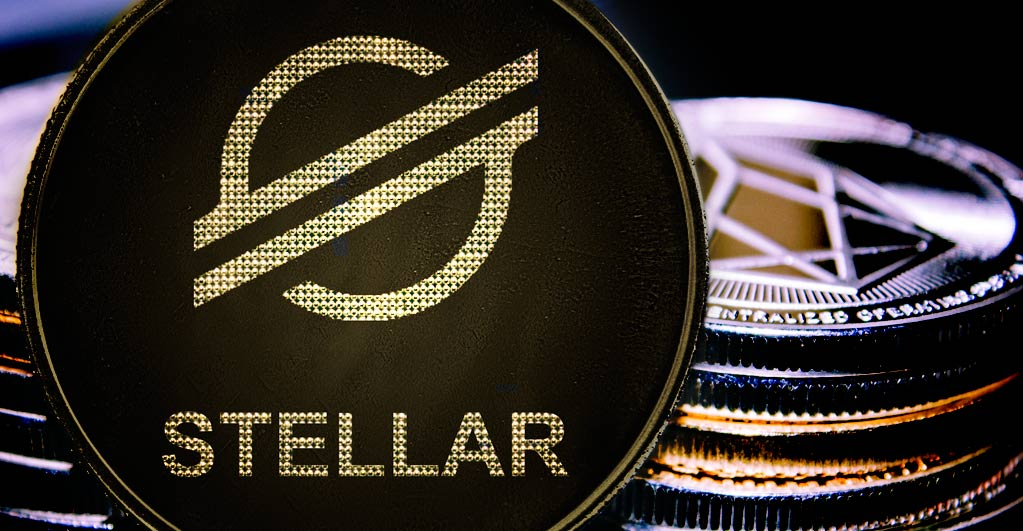 Ripple (XRP)
Earlier known as OpenCoin, Ripple has become one of the most popular penny cryptos in the market. It debuted in the market in 2012 and reached its ATH price of $3.20 in 2018. Ripple even left behind Bitcoin in transactions throughput, processing more than 1500 transactions per second. Therefore, ripple is one of the best cryptocurrencies to buy in 2022 for the long term since its value may soar in the coming years as crypto payments gain further traction.  As of 12th May 2022, one Ripple token stands at $0.3722.
Dogecoin
Created in 2013, Dogecoin is the first meme coin and has become a viable penny cryptocurrency option. With great community initiatives backing it, Dogecoin is now being accepted as a payment by many companies such as Tesla, AMC Entertainment, etc. With many upcoming use cases and community initiatives, Dogecoin could be good for new crypto traders.  It was valued at $0.07712 as of 12th May 2022 
Stellar Lumens (XLM)
XLM is another leading penny crypto launched in 2015. Since its inception, it has processed more than 450 million operations done by over 4 million individual accounts. XLM allows people from all income levels to invest and perform financial services at a low cost. In addition, it helps create and trade digital representations for all forms of money – whether dollar or bitcoin. All this makes XLM exciting penny crypto. It was valued at $0.1171 as of 12th May 2022.
Basic Attention Token (BAT) 
BAT has been developed on Ethereum's blockchain and operates as a digital advertising platform for calculating how much time and attention a consumer gives to a media website. It rewards the users for their attention and gives better returns to advertisers on their ad spend. BAT has an excellent browser and has a great ear for all customer feedback. They make changes almost instantly on their platform. As of 12th May 2022, one BAT token traded at $0.3509.
VeChain (VET)
VeChain is a blockchain platform for private and public enterprises to help them improve their business processes. VET is its token, along with VTHO, used as smart currency on their network. VET is a valuable penny crypto to invest in, given its future in industrial sectors ranging from energy to medical, food & beverage to sustainability and SDG goals. As of 12th May 2022, the coin costs $0.02698. 
Chilliz (CHZ)
Chilliz is a blockchain-based platform for entertainment and sports. It also has a platform called socios.com, where users can support their teams and use fan tokens to vote or trade value on the platform. CHZ is a great option for many young investors who can partake in the governance of their favorite sports brands. As of 12th May 2022, CHZ traded at the value of $0.09728.
A penny cryptocurrency is a great investment, both for experienced and new investors. But knowing what to invest in is only half the job done. You must also know which trading platform to go on to. WazirX is India's leading crypto trading platform and is perfect for users of all kinds. It offers many features such as low trading fees, quick KYC, great security, and more than 450 trading pairs. All this makes WazirX the best Indian crypto trading platform.

Disclaimer: Cryptocurrency is not a legal tender and is currently unregulated. Kindly ensure that you undertake sufficient risk assessment when trading cryptocurrencies as they are often subject to high price volatility. The information provided in this section doesn't represent any investment advice or WazirX's official position. WazirX reserves the right in its sole discretion to amend or change this blog post at any time and for any reasons without prior notice.