Metaverse startups are big news these days. The metaverse is one of the most critical emerging technologies in the world. But it's not just the larger tech companies benefitting from it. Some of the most compelling metaverse-related hardware, software, and services are coming from startups. You'll soon discover which startups have the most exciting new metaverse technologies.
Quick Menu:
A General Introduction to the Metaverse
Before delving into metaverse startups, it's essential to define the metaverse. Many people associate the metaverse with VR. And both virtual and augmented reality are an integral part of the metaverse. However, VR and AR describe how you explore the metaverse. Virtual reality fully immerses you into the metaverse through headsets. In comparison, augmented reality overlays part of the metaverse on top of physical reality through various mobile display devices. But that's somewhat like describing the physical world by looking out a window or walking out the door.
The metaverse is a parallel digital universe that's always on and which exists independently of any device used to access it. It's also essentially boundless. It's an infinite space that's constantly growing in new directions. And like the physical world, it's full of unlimited possibilities. You can freely socialize with friends, families, and strangers alike. You can play or even create games. You can even do business and make money in the metaverse. It's a collaborative merger between your physical and digital life. You can see even more of what the metaverse offers in the article "Metaverse Guide; Understanding The Basics Will Open Up a New World".
Defining a Startup
Metaverse startups are a vital part of metaverse development, specifically because they're startups. A startup is a company with a singular focus on one product or service. Startups are typically created because their founders are passionate about something they want to bring into the market. Startup founders are so enthusiastic that they usually begin as the sole source of funding until venture capitalists or investors are brought in. Startups typically lack a larger business model and instead focus on product research and development. Business plans usually form as a result of investors and growing market research.
10 Top Fascinating Metaverse Startups of 2022
Metaverse startups are an exciting blend of passion and technological innovation. And the following ten metaverse startup companies highlight some of the most compelling examples of people turning passion into something that can change the technological landscape. These are primarily streamlined platforms. They're not fully augmented, but some do offer augmented marketplace characteristics.
1. GuildFi
GuildFi is especially notable among metaverse startups because it merges so many different technologies. It combines a Web3 infrastructure with NFTs and an online community to create a unique metaverse-based gaming ecosystem. GuildFi has achieved this impressive feat by leveraging the metaverse blockchain to create a metaverse ID that's embedded with an achievement and leveling system. This provides two significant benefits for users.
The first benefit is tied to gaming achievement systems. Most online gaming platforms have an achievement system, but it's limited to that platform and account. GuildFi lets you directly tie achievements to a unique blockchain-backed identity that can cross all platforms. On top of this, the platform also provides engagement points and a ranking system. This can tie in with play-to-earn games to enable the payout of tokens or NFTs. GuildFi's recent funding round closed with $6 million.
2. PlayersOnly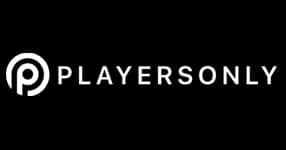 Metaverse startups are often pioneers within specific hobbies. And for PlayersOnly that means leading the way as a metaverse startup focusing on athletics. PlayersOnly gives users the ability to access a decentralized social media ecosystem concentrating on sports. People ranging from sports fans to athletes and even recruiters can come together to interact. Athletes can even create profiles that make it easy to track their progress. The PlayersOnly system makes it easy to leverage stat tracking to monitor an athlete's overall progress. Profiles can even include anthropometrics and highlight reels.
The PlayersOnly platform also has its own token called PlayersOnly Token (PO). PO is tied to the Binance smart chain. The blockchain doesn't simply provide users with a unique identifier, and it also serves to provide some unique benefits to holders. It's essentially a key to governing an entire sports metaverse. These benefits include accessing goods, services, and incentivization for investors.
Video: PlayersOnly Sports Social Network
3. NextMeet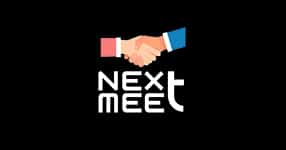 The metaverse has proven itself a valuable resource for professional collaboration, and NextMeet is working to take it to the next level. It's one of the metaverse startups that provides users with a virtual experience. But it stands apart from many of its peers with its mission statement. NextMeet is designed to remove the feeling of isolation typically experienced with both remote work and study.
As of NextMeet's Version 3, users can choose from four virtual zones. This includes a classroom, meeting room, conference hall, and expo space. This metaverse startup has more than proven its potential for heavy use by both schools and companies alike, and they've even partnered with Michigan State University. Additionally, Amity University and Reputation Today magazine have tested the platform out. It's become a hit with many schools with hosted tests and quizzes. NextMeet has even provided VR camps and storytelling sessions for students.
4. Crucible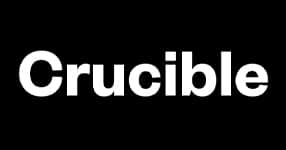 Crucible lives up to its name by giving people the ability to store all of their metaverse-related assets in a single, secure location. It's also one of the metaverse startups which uses WebVR to add VR technology to the standard web. On top of this, Crucible also stresses the importance of an open metaverse that everyone can access in various ways.
The fact that Crucible uses WebVR means that people who lack familiarity with the metaverse can still use their system. For example, it's easy for artists to use Crucible to show people around a full gallery through the standard web. Crucible essentially aims to provide a new type of internet for the future. One without the risk of identity theft or privacy concerns. But with the benefits of modern hyper-connectivity and automation. Crucible has attracted a consortium of international brands and dedicated users.
5. SuperSocial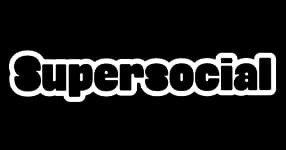 Saying that Roblox is a popular metaverse destination would be an understatement. It's estimated that about 43.2 million users log onto Roblox every day. Roblox began as a simple gaming platform. But it's evolved into a gaming and social networking hub that's one of the most popular metaverse implementations. SuperSocial is one of the metaverse startups that looks at the metaverse as a unique platform to build games within. And they're paying particular attention to Roblox.
The metaverse startup has a special community called SuperSocial Labs, primarily focused on Roblox development. SuperSocial sees the metaverse as a platform that can take gaming to the next level. As a platform that goes beyond just gaming. Where people can socialize one minute and head off together for a digital gaming session the next, and SuperSocial is proving that they can build entire game worlds with original, owned IPs within the metaverse.
Video: Games for the Metaverse🚀
6. PolkaWar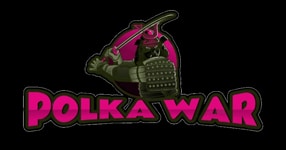 Gaming is an incredibly popular activity in the larger metaverse, and PolkaWar is one of the metaverse startups with an especially compelling take on the idea. PolkaWar is both an NFT gaming system and a marketplace that uses a unique PWAR token. The gaming system is focused on a decentralized fighting mechanic. Players can create a unique character and face off against people from all over the world. Combat occurs in both solo and team-based matches. And every level incorporates both a mission and rewards system.
But one of PolkaWar's most significant innovations comes from inventory management. All items, equipment, and weapons are unique NFTs. This means that they can be sold in the marketplace. PolkaWar even allows players to redeem select items for physical replicas in the real world. Play-to-earn games are a known element in the metaverse. But PolkaWar's take on the concept is uniquely compelling.
7. InWorld AI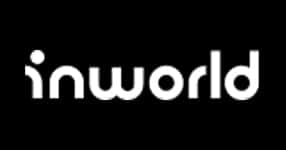 Machine learning already plays a vital role in many versions of the metaverse. But InWorld AI is one of the metaverse startups taking this concept in a direction that's both more advanced and user friendly. Pioneering experts launched the metaverse startup in conversational AI platforms and generative models. And it provides users with a developer platform that makes it easy to create AI-powered characters. These entities are specially tailored for the virtual worlds, which are typically tied in with the metaverse.
Developers can even craft these AI-powered entities through natural language rather than relying on special programming languages. The InWorld AI Studio can be used further to mold the digital entity into a unique being. This includes changing the AI's overall goals, motivations, and memory. The startup's platform has earned them considerable attention, and in November 2021, they raised $7.2 million in investment funds.
8. Betterverse
Metaverse startups touch upon a wide range of subjects. But Betterverse is particularly notable as a metaverse startup working with charities. Betterverse provides a full multimedia experience tailored around specific charitable causes. This even includes creating special NFTs that visualize the real-world benefits of a donation.
The first season focuses on trees. Betterverse has teamed up with some of the essential charities related to the cause. This includes One Tree Planted, THG more: trees, and Tree-Nation. Betterverse is creating an entirely virtual world filled with tree collections made by guest artists, whose force comes from various areas related to the more prominent theme of environmentalism. The season will also feature specific NFT trees and other flora and fungi. Betterverse is also making sure that its technological implementations are environmentally friendly through the use of Polygon. Polygon aims to be the first carbon-negative blockchain.
9. Ikonz
There's no doubt that the metaverse is an attractive platform for wealth management. New frontiers usually hold the potential to earn a considerable profit. And Ikonz is a metaverse startup that offers a wealth-building platform for this new digital domain. Ikonz is working to bring some of the biggest icons and notable IPs to the metaverse through NFTs.
It's readily apparent to most people that the metaverse and NFTs hold considerable promise as a platform for new business ventures. And this is especially true for established media figures and brands. But the actual methods to monetize a brand are seldom as self-apparent. Ikonz specializes in helping people navigate the various complexities of metaverse upscaling and monetization. Ikonz is also one of the metaverse startups to attract serious investors. They've secured seed funding from a deal managed by Village Global and Woodstock Fund. This round also saw participation from Polygon Studios.
10. MetaMundo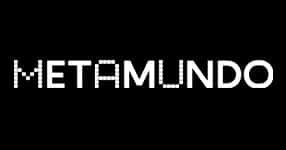 NFTs are one of the most well-known aspects of the metaverse. But people tend to assume NFTs are always 2D images. MetaMundo is one of the metaverse startups which aims to help people understand the true potential of NFTs. This metaverse startup is the home of 3D NFTs. MetaMundo is helping creators and collectors discover just what 3D NFTs can do.
MetaMundo's market has 3D NFTs, which range from vehicles to architecture and even virtual furniture. But that's only the beginning. The company is growing rapidly and is ready to expand its capabilities thanks to a recent influx of $2.7 million in additional funding. At the moment, this is going toward the initial marketplace launch. But MetaMundo is also working on advanced 3D model conversion tools. When the toolset is complete, it will ensure the large-scale compatibility of 3D NFTs with various metaverse implementations.
Metaverse Startups and Established Companies
Metaverse startups are an essential part of the system's development. But it's important to remember that established companies are also a crucial part of this process. For example, Facebook brought the metaverse to many people's attention for the first time when it rebranded as Meta. Companies like Roblox Corporation have brought the metaverse into the life of gamers.
Nvidia's graphics processors are part of the driving force making the advanced 3D in VR headsets possible. And this is only the tip of a larger iceberg. You can discover more about the established companies working with the metaverse in the article "Metaverse Companies Building The Future; An Overview".
Successful Companies and Successful Blockchain Crypto Projects
No discussion of the metaverse is complete without talking about NFT marketplace options and the community as a whole. Uniqueness is a vital part of the physical world's economy. And the NFT system is what brings that property into the metaverse. The most successful NFT projects highlight this concept's versatility.
For example, Bored Ape Yacht Club shows how art collections can function as digital keycards. And NBA Top Shots shows how sports memorabilia collections can exist in the metaverse. You can get a more detailed look at the best of the best NFT crypto projects in the article "NFT Crypto Projects: Top 10 Most Famous NFT Collection of All-Time".
It's essential to keep in mind that metaverse startups often move at a rapid pace. These innovations are coming together to create a metaverse that's rapidly growing, changing, and improving. And it's something that you can personally experience right now.
Did You Like This Article About Metaverse Startups?
You might also be interested in the following articles: